At St Pius X RC we believe that a school curriculum should offer many opportunities for our children to achieve success in a range of subject areas and for the curriculum to be broad and balanced. We are using Curriculum 22 to ensure these opportunities are relevant and that the coverage also allows coherent connections between different subjects.
Curriculum Drivers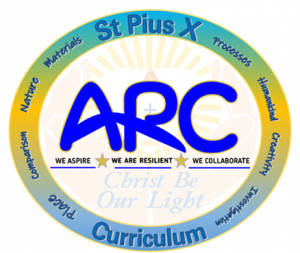 Intent
The needs and context of the children are at the heart of St Pius X. We recognise that we are all unique: and made in the image of likeness of God so the core values of our Catholic education are central to the life of our school.
We want our children to have a sense of self-worth through their experience of belonging to a caring community and in turn giving back to others near and far. We aim to develop the importance of values, whilst respecting the differences of others and give them an introduction to the essential knowledge and skills that they need to be an educated citizen and to be able to face the challenges ahead.
Our curriculum is designed to develop independent, confident, inquisitive, determined, motivated, resourceful, resilient. and successful learners with high aspirations, who are well prepared for life in modern Britain. It is thematic in design, enabling children to make sense of what is taught, through carefully planned sequences of learning and 'big ideas', which are relevant to the children. To help children to learn and remember new knowledge, opportunities for recapping and knowledge retrieval are key features of our curriculum to ensure children store knowledge in their long-term memory and can recall this with ease: transferring their knowledge into different situations and applying it to a range of contexts, whilst freeing up their working memory to learn more.
We provide a wide range of rich, first-hand learning experiences:  exploiting the educational opportunities in Middlesbrough and beyond. Through teaching the full national curriculum we aim to spark the children's curiosity; ignite within the children a passion for learning; and uncover and build upon their individual talents. We know and value the fact that we are all created individually with gifts and talents that can be used to bring glory to God.
Implementation
We believe our children have the right to experience a rich, broad and balanced curriculum and this is our aim. Our curriculum promotes children's independence, resilience and confidence.
To do this our curriculum:
is inclusive, so that every child can achieve their potential. Not all children learn at the same rate or in the same way. We need to adapt to this. Teachers don't all teach in the same way for every lesson. Teachers have the freedom to structure lessons with independence so the best outcomes can be achieved for the children in their care.
reflects children's interests and their world, to make learning meaningful and purposeful.
is interactive and engaging to children developing their interests and skills in an appropriate way.
 To achieve this, we have adopted the following BIG ideas: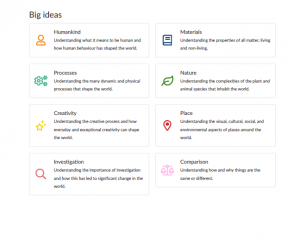 Our Pedagogy
In order to provide meaningful learning experiences for the children, we teach in flexible ways depending on the needs of the children, the topic and the intended outcomes.  This gives capacity to block whole days for practical work, or to have mini-topics to celebrate national events or liturgical themes.
Additional Opportunities for Our Children
In addition to our curriculum, regular opportunities are provided
to share achievements in assemblies and other whole school events
hear 'pupil voice' and be involved in decision-making that effects the whole school, e.g. through School Council, Eco-Warriors, Digital Leaders etc and through pupil surveys.
represent the school through sporting events and musical/dramatic performances
join in a wide range of clubs and extra-curricular activities both after school and
during lunchtimes, e.g. IT Club, Football Club, Arts and Crafts Club, Music Club etc
to perform in plays and other dramatic and musical performances
playing in local sports tournaments across the year – Years 5 and 6
to learn through practical, hands-on, investigative activities, e.g. growing fruit and vegetables, cooking etc.
Visits and Visitors
To enhance the curriculum the children should benefit through a range of experiences, e.g
Hearing from a range of professions in order to spark their curiosity and aspirations – EYs – Y6
Seeing performing artists in residence during their primary schooling – EYs – Y6
Visiting a theatre – EYs – Y6 (e.g. Panto)
A residential visit – Year 6
Visits that are sometimes linked to topics – (where possible we aim for 1 per term) – EYs – Y6
Regular opportunities to work alongside parents
Hearing from past pupils who have excelled and can share their achievement
Impact
The outcomes of the curriculum are measured by the attainment and progress made by the children. Put simply how much the children know and remember including whether or not the children have mastered a particular skill. Teachers continually use assessment of the children's responses and the work they produce to measure impact. Subject leaders play an important part in the success of the curriculum by leading a regular programme of monitoring, evaluation and review. This includes book scrutinies, learning walks and lesson observations to measure the impact of teaching and learning. Teachers and leaders also have the school's curriculum assessment data to support judgements on the impact our curriculum is having.
The leadership team in consultation with staff and children regularly review and renew the school curriculum to ensure all elements are fit for purpose.
Mathematics
'The best preparation for tomorrow is to do good work today.'
Elbert Hubbard
Our mathematics curriculum is perfectly aligned with the White Rose framework to ensure coverage and progression. We use White Rose scheme of learning to ensure we implement a whole-class mastery approach designed to spark curiosity and excitement and help our children to nurture confidence in maths. We have adopted an I do, We do, You do approach. I do: the children are presented with a problem and a method to solve this is modelled for them. We do: we complete questions using this method together as a class. You do: children not complete questions independently. Questions are presented in a variety of ways, children are first tasked with varied fluency and fluency questions where they will learn the mechanics of a calculation, once children are confident with this reasoning and problem solving questions will be modelled to them before they attempt this themselves. This enables children to gain a deeper understanding of a mathematical concept, in addition to this there is further challenge available to articulate their understanding of a problem using mathematical vocabulary. Children are encouraged to make mistakes, from here they are able to further deepen their understanding by identifying the misconception and proving how they have worked out this answer independently and through discussion.
We use Flashback 4 to develop children's metacognition and ensure that children are confident and familiar with concepts they have been taught. Flashback 4 focusses on children answering 4 questions, this covers what was learnt last lesson, last week, last term and last year. Years 3-6 use Times Table Rockstars to help develop their fluency of times tables in a fun and competitive way.
Arithmetic is another important aspect of mathematics, children must be confident to use mental maths strategies and formal written methods, this is taught in Years 3-6. We believe that in order for children to be confident mathematicians they must have a sound understanding of a concept supported through concrete and pictorial approaches before becoming more secure in abstract working, and be able to explain their working with increasingly accurate and concise explanations.
Number Sense Maths is a scheme of work focused entirely on number fact teaching, providing the structure and depth to number fact teaching that children need to achieve fluency. The scheme focuses on building on children's ability to process quantities through the use of visual and practical activities.
Click here to view our maths progression document.
"I love Maths because I love counting and solving problems. I know I will need Maths when I get a job." Riley (Y5)
Writing
"We know when children have been taught well because almost every child learns to write They have the skills, knowledge and enthusiasm for a lifelong joy of writing."
Pie Corbett
At St Pius we recognise that English has an important place in education and in society. We believe that a high-quality education in English will teach pupils to speak and write fluently so that they can communicate their ideas and emotions to others. We acknowledge the context of the children who attend our school and so prioritise spoken language and vocabulary development within our English lessons. In order to motivate and engage our children we expose the children to high quality books and creative teaching approaches: enabling our children to deepen their understanding of texts and provide a meaningful context for writing, which is linked to the current learning projects.
Children learn using the Talk for Writing approach within our English lessons. This enables children to read and write independently for a variety of audiences and purposes within different subjects. A key feature is that children internalise the language structures needed to write by 'talking the text', as well as close reading. The approach moves from dependence towards independence, with the teacher using shared and guided teaching to develop the children's abilities to write creatively and powerfully.
Religious Education
'Education is not just about information but also formation.' 
Mona Siddiqui
Here at St Pius X we follow the 'Come and See' scheme of work. The Catechism of the Catholic Church addresses the search for meaning in life. God's initiative in Revelation who comes to meet us and respond in faith. This pattern guides the structure of the 'Come and See' programme and informs the process of each topic, opened through, Explore, Reveal and Respond.
"I love RE because it helps me learn more about God and how he sacrificed himself for us. He is a great inspiration for our community." Jade (Y5)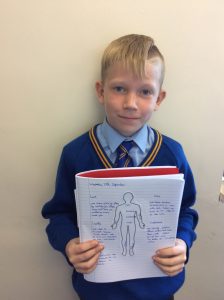 Reading
"The more that you read, the more things you will know. The more that you learn, the more places you'll go."
Reading in key stage 1: In key stage 1 children will read books matched to the sounds they have been learning. As well as independent enhanced provision within the classroom. Within key stage 1 children will read with an adult three times a week using the same text. Each session will have a focus; decoding/word reading, comprehension and prosody
Reading in EYFS: Reading starts within the Early Years, when children are introduced and exposed to phonics teaching. Children will read with an adult three times a week using the same text. Each session will have a focus; decoding/word reading, comprehension and prosody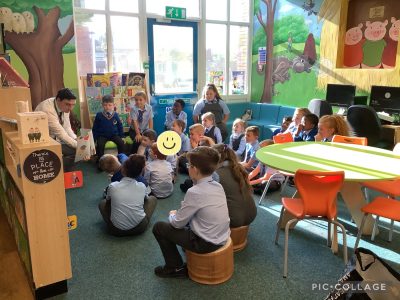 Reading Progression
"English is my favourite  lesson because I love reading out my work with lots of expression and actions." Darcie (Y3)
Phonics
"Today a reader, tomorrow a leader."
Margaret Fuller
Phonics is taught using Little Wandle Letters and Sounds Revised which is a complete systematic synthetic phonics programme (SSP). Little Wandle is based on the original Letters and Sounds, but extensively revised to provide a complete teaching programme meeting all the expectations of the National Curriculum and preparing your children to go beyond the expectations of the Phonics Screening Check. Phonics lessons take place daily in the EYFS and key stage 1.
Here is a link that will help you support your child with saying their sounds and writing their letters. There are also some useful videos so you can see how they are taught at school and feel confident about supporting their reading at home.
https://www.littlewandlelettersandsounds.org.uk/resources/for-parents/
Handwriting
"You can make anything by writing."
C.S. Lewis
At St Pius we encourage children to take pride in their work and have high expectations within handwriting. Handwriting is taught as a discrete lesson every day after lunch for 10-15 minutes. Nelson Handwriting Scheme is used throughout school: starting from Reception right up to Year 6.
The scheme is designed to help children develop a confident, legible and personal handwriting style that meets the end of key stage expectations. The programme begins by ensuring children have the correct posture and pencil grip, which are the foundations for writing, before focusing on letter formation and joins. Letters are introduced in line with Letters and Sounds and the scheme includes pattern practice and fine motor skills work - with three levels of differentiation. Please see below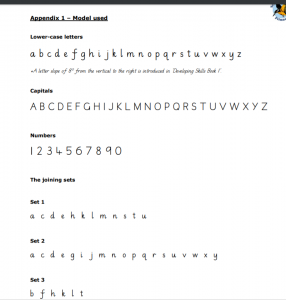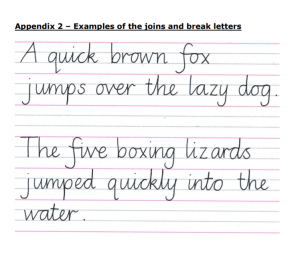 SPAG
"Grammar is the greatest joy in life." 
Lemony Snicket
Spelling, Punctuation and Grammar (SPaG) sessions are taught daily in Key Stage 2, using the PiXL Primary scheme. Children will take home weekly spellings in accordance with the statutory spellings and spelling rules for their age and ability. Children will then be tested weekly on these spellings.
Computing
"Computers themselves, and software yet to be developed, will revolutionise the way we learn."
At St Pius X we want our pupils to be MASTERS of technology and not slaves to it. Technology is everywhere and will play a pivotal part in our students' lives . Therefore, we want to model and educate our pupils on how to use technology positively, responsibly and safely. We want our pupils to be creators not consumers of technology and for them to understand that there is always a choice with using technology and therefore, as a school, take every opportunity to utilise technology to model positive use. We recognise that the best prevention for many issues we currently see with technology/social media is through education.
Our thematic approach to the curriculum has to be balanced with the opportunity for pupils to apply their knowledge creatively, which will in turn, help our pupils become skilful computer scientists. We encourage staff to try to embed computing across the whole curriculum to make learning creative and accessible. We want our pupils to be fluent with a range of tools to best express their understanding and hope by Upper Key Stage 2, children have the independence and confidence to choose the best tool to fulfil the task and challenge set by teachers. In addition, we understand that effective use of technology can open accessibility opportunities for our pupils – especially for our SEND children – and is why our KS2 children all have access to one-to-one iPads.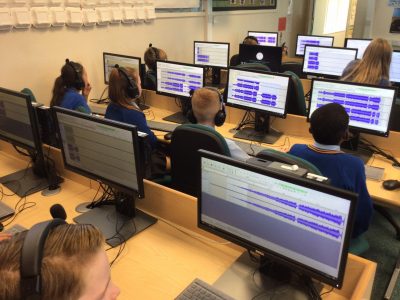 Art and Design
"Every child is an Artist."
Art and Design.
In Design and Technology, we recognise that all children should have the skills and knowledge to design, make and evaluate products that solve real and relevant problems within a variety of contexts. As the St Pius X curriculum is thematic in design, we aim to allow children to transfer their knowledge of Design and Technology to a range of rich learning contexts.
"Art expresses me in unique ways. One brush can spread around a full page."
Harriet (Y5)
Art and Design - Progression Curriculum 22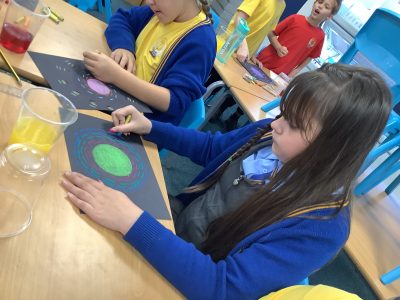 Design Technology
'It's not just the beauty of a building you should look at; it's the construction of the foundation that will stand the test of time.' 
David Allen Coe
At the heart of art, we recognise that all children should have opportunities to express their uniqueness, creativity and individual talents. At St Pius X, we aim to exploit these opportunities when they arise. Through the St Pius X curriculum, which is thematic in design, we aim to allow children to transfer their knowledge of Design and Technology to a range of contexts. Design Technology is taught through a wide range of rich, first-hand learning experiences. In line with the National Curriculum, we aim to allow children to explore and develop ideas, investigate and make, evaluate, and develop their knowledge and understanding within Design Technology.
Design Technology -Progression Curriculum 22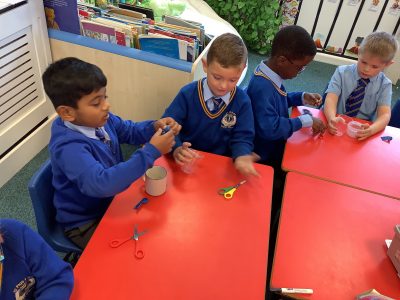 Geography
"Geography is a subject which holds the key to our future."
At St Pius X we believe that Geography helps children understand a world beyond their local community, a world beyond many children's personal experiences and give them the skills and knowledge to understand the world they live in. We adopt a here, near and far approach from Early Years through to Year 6 in order to take the child from their local community to the wider world. Our Geography curriculum helps to promote curiosity and provide answers to questions about the natural and human aspects of the world. Children are encouraged to develop a greater understanding and knowledge of the world, as well as their place in it. Children at St Pius X have very little experience with the local area and wider world; therefore, it is our job to explore the local area and world beyond their town to show children the diverse cultures, which are within our world. Geography is an investigative subject, which develops an understanding of concepts, knowledge and skills. We seek to inspire in children a curiosity and fascination about the world and its people, which will remain with them for the rest of their lives; to promote the children's interest and understanding of diverse places, people, resources and natural and human environments, together with a deep understanding of the Earth's key physical and human processes. The curriculum is designed to develop knowledge and skills that are progressive, as well as transferable, throughout their time at St Pius X.
French
"Learning another language is not only learning different words for the same things, but learning another way to think about things."
At St Pius X French is taught once weekly throughout Key Stage 2. We feel that exposing children to the French language will foster their curiosity and deepen their understanding of the world. Through a fun and engaging curriculum, we aim to provide the children with the tools to express themselves both aurally and in writing by the end of Year 6. This would give our children a strong foundation on which to build a love of other languages and learning as they continue into Secondary School. French doesn't naturally link with the thematic design of St Pius X's curriculum. As French is a new skill from year 3, the children are starting at the very beginning of the French language.
French progression Curriculum 22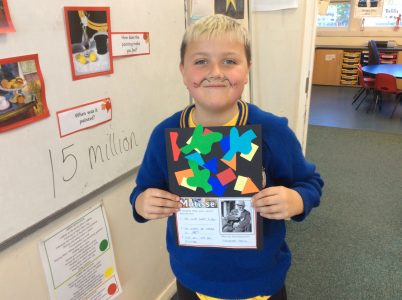 History
"We are not makers of history. We are made by history."
Here at St Pius X, we aim for a high quality history curriculum which inspires all pupils curiosity and interest about the world they grow up in; Britain's past and that of the wider world whilst teaching the National Curriculum. Our teaching equips pupils with knowledge about the history of Britain and the wider world and how this has influenced the present as well as the knowledge that is, in many years they will be part of British History and will be living through big events in time. We equip our children with the chronological knowledge and understanding to study a certain period in time. The knowledge and understanding of past events, to know and understand about significant aspects of the history of the wider world like ancient civilisations and empires beyond living memory. The history curriculum allows children to develop their knowledge and skills to historically interpret and enquire and be able to ask and answer questions. Children use all their skills in order to organise and communicate the information they have found. We want children to enjoy and love learning history by gaining all this knowledge and skills.
Music
"Music can change the world."
At the heart of music, we aim to ignite a passion for this subject which allows children to develop themselves creatively. Whether this is through performing, composing or appraising, children are provided with an introduction to the essential musical knowledge and skills to appreciate a wide range of music. Within music, all children have the opportunity to individual, group and collective performances – whilst exploiting the opportunities given in Catholic education.
"I like singing because it is fun and enjoyable and I especially like the songs of Bob Marley." Skylar (Y3)
Science
"Equipped with his five senses, man explores the universe around him and calls the adventure Science."
At St Pius X we provide pupils with opportunities to develop scientific knowledge and conceptual understanding through the specific disciplines of biology, chemistry and physics. We encourage children to develop their understanding of the nature, processes and methods of science through different types of scientific enquires that help them answer questions about the world around them. We equip the children with the scientific knowledge required to understand the uses of science, today and for the future, enabling them to become educated citizens.
Science progression - Curriculum 22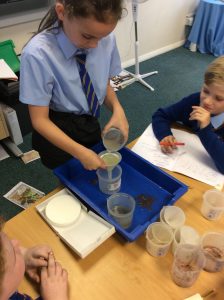 PSHE
"People will forget what you said, people will forget what you did, but people will never forget how you made them feel."
Maya Angelou
PSHE at St Pius X helps pupils to develop the knowledge, skills and attributes they need to manage life's challenges and make the most of life's opportunities, helping them to flourish in their journey to the fullness of life
Inspired by God's love for us, we illuminate the goodness in others, we care for and protect His children and reach out to help others flourish in their journey to the fullness of life.
The study of PSHE at St Pius X seeks to provide the children with knowledge and understanding they can draw upon for the rest of their lives, particularly in relation to managing and understanding their emotions and those of others; ways of keeping healthy; and understanding their role and responsibilities in the community and society as a whole.
At St Pius X, we aim for a high quality PSHE curriculum which develops skills and attributes such as resilience, self-esteem, risk-management, team working and critical thinking in the context of three core themes:
Created and Loved by God
Created to Love Others
Created to Live in Community
PE
"Sport has the power to change the world."
At the heart of P.E, we recognise that children should have opportunities to flourish and find their own God given talents. At St Pius X, we aim to achieve this through the provision of a variety of physical education opportunities. Through the PE passport curriculum, we aim to allow children to transfer their knowledge and skills within physical education to a range of contexts both in and outside of school P.E. In line with the National Curriculum, we aim to allow children to develop themselves, physically and mentally, by exploring a range of sports, movements and activities. We promote a love of fitness and well-being through a range of in and out of school tournaments and after school clubs, as well as lessons covered throughout a range of engaging topics, which allow children to develop competence to excel in a broad range of physical activities.
"I love PE because it helps my heart and it will help me when I am older and looking for a job. I want to be healthy and have a healthy heart."
Neliah (Y5)