Our Vision
To provide an outstanding Catholic education with Christ as our light.
Our Mission
Our mission, with Christ as our light is to:
Live every day to the full growing in confidence, independence and self-belief as we learn and discover the potential we have, using the gifts and talents God has given to us.
Learn and work as one, inspired by the teachings of Jesus, to share the light of his love in our homes, school and parish, and with our global family.
Love one another and grow together, living out the fruits of the Holy Spirit.
Our Ethos
St Pius X Primary School is a fully inclusive school which has a distinctive caring ethos, rooted in the Gospel Values we value highly as a Catholic School. We offer all who work and learn here the best possible opportunity for nurturing, learning and self-development. St Pius X Primary School believes in the uniqueness of each individual and our aim is to regard every pupil as gifted and talented in some way. All staff in the school work unstintingly to develop the potential of each child to the full.
Our Values
St Pius X Primary School is a values-based school. Values are things we believe in that help us to make decisions about how to behave. They are the principles that guide our lives. Our values are based on the Fruits of the Holy Spirit, as read in St Paul's letter to the Galatians.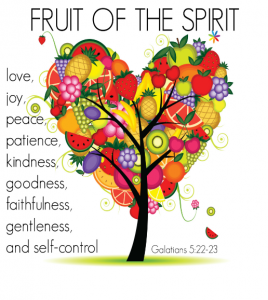 Values Education is not just something that helps you learn when you are younger; it is a set of tools that we can carry with us all your lives. Understanding values help us to make difficult decisions at every moment in our lives. To feel valued is a special thing and something we want to make sure everyone experiences at St Pius X Primary School.