The greatest among you will be your servant.
Matthew 23:11
The children of St Pius have been inspired by the NPCAT initiative 'Called to serve.'
As a school family we are always keen to help those in need: be that locally, nationally or internationally.
We are called to feed the hungry…
As a school we celebrate Harvest time: giving thanks for all that we have been provided with by God our Father. It is also a time when we look outwards and help those around who are less fortunate than ourselves.
We collect tinned food and take them to the local foodbank.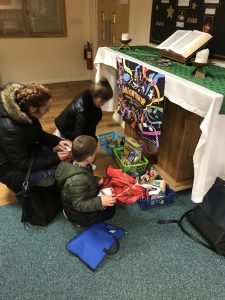 Each year we support the fundraising campaign run by CAFOD.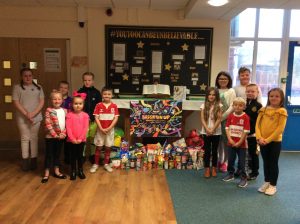 We are called to honour the dead…
In November, the St Pius family remembers all of those who have passed away. Mrs Jackson and Mrs Cooper organise a 'book of remembrance' where we can all write down our dedications, thoughts and feelings.
On or around the 11th November, the school is represented at the 'laying of the first poppy' ceremony to remember all the service men and women who sacrificed their todays for our tomorrows.
We are called to bring joy to others…
The children thoroughly enjoy sharing their talents and skills with others – spreading joy and happiness.  This is especially appreciated by the old folk, who the children visit.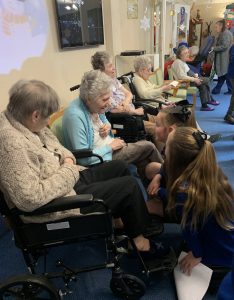 A particular highlight of the year for our whole school family is our nativity productions. The children love sharing the story and meaning of Christmas with their families.
We are called to spread the Good News…
At key moments of the Liturgical year, we gather as a school community. Advent and Lent enable the children, parents and staff to collectively remember the people and events at these special times so that we can go forth and tell others all about the reasons why we have these great celebrations.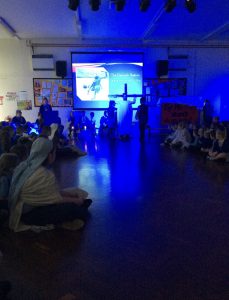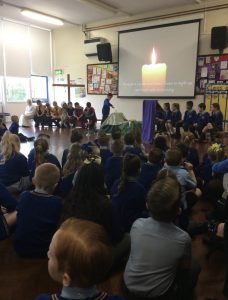 We are called to care for the sick…
Children from the school go to the James Cook University Hospital to visit children who are sick and unwell.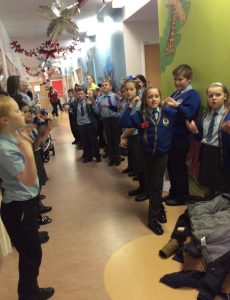 We are called to be faithful…
Every week, one of our Key Stage 2 classes walks to St Alphonsus Church to take part in mass with our parish family. The children love spending time with the parishioners and Father Pat.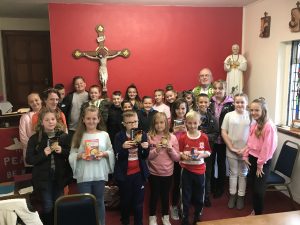 Mrs Jackson runs a well-attended lunchtime prayer group.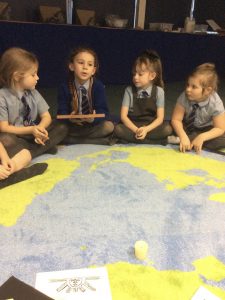 We have whole school collective worship every week, and each class also holds their own collective worship sessions. During these sessions they have time to think about their prayers and intentions, and become closer to God.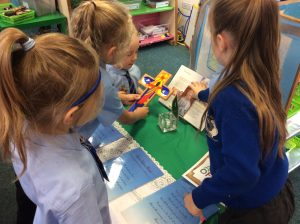 During the months of May and October the children set aside time every day to pray a decade of the Rosary.